Glass Services & Repairs in Chicago
We offer a wide selection of new and replacement glass to meet your residential and commercial needs. Our knowledgeable staff can answer your questions and recommend glass products and types to fit your needs. We' de love to add to to our list of thousands of satisfied clients in the Chicago area.
---
Glass Tops:
We offer glass tops from ¼" thick to ¾" thick. Beveling is available as well as pattern cutting, hole drilling, or notching. Glass tops are also a great way to protect your furniture. We will gladly come out to your home to take patterns and provide free estimates.
---
Glass Replacement and Repair
We work with and can repair or replace any of these glass types: insulated glass, tempered glass, window glass, storefront glass, glass doors, mirrors for frames, glass shelves, glass tables tops, patio table glass, picture frame glass, shower door glass.
---
Glass Vanities and Countertops
Make a bold statement with glass! Using ½" thick or ¾" thick glass we can create a custom glass vanity to accept a vessel sink and your faucets.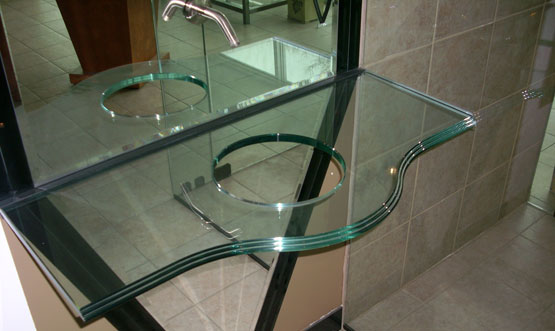 ---
One Way Mirrors or Hidden LCD TVs:
Can't find a good spot for your LCD TV. We can create a one-way framed mirror that turns into a television at the click of a button. One minute its a living room mirror, the next minutes, your watching TV with no distortion. With one-way mirror technology, we can create a hidden tv for nearly any size wall hanging LCD TV.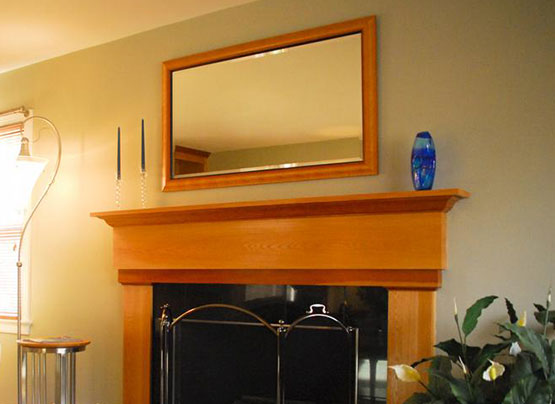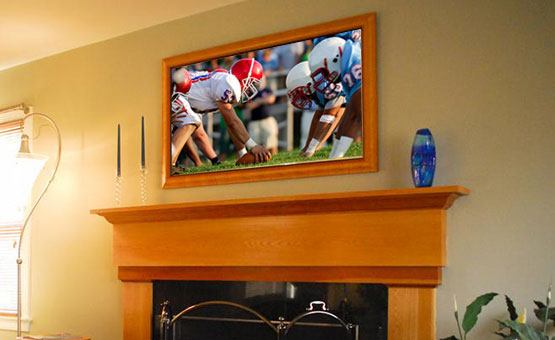 ---
Creative Options
Are you looking for an alternative to your moldy shower curtain? Bi-pass doors are not your only option. Dress up your bath tub with a frameless glass pivot door and stationary glass panel. It's functional, beautiful and adds value to your home.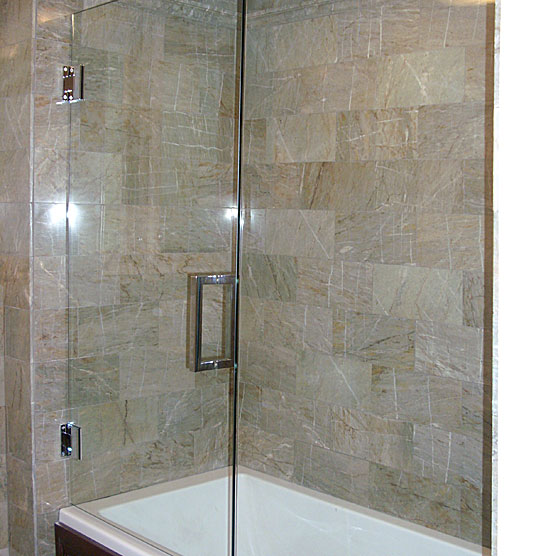 Glass Resources:
Great Chicago Companies: