Finest Shower Door Hardware
There are many types of door hardware available for glass shower doors. From solid stainless steel hinges to glass to glass connectors, Central Glass Chicago has hundreds to styles available to fit your taste and make sure it looks as good in ten years as the day you installed it. We carry all the hinges, handles, thresholds, supports you'll need to give your custom glass shower door that perfect finish.
---
We offer a full range of hardware for you glass shower door or enclosure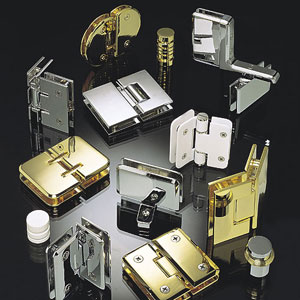 Shower door hinges, shower hinge and handle sets, glass clamps and brackets, pulls and handles, wipes and seal, u-channels and thresholds, glass shower door knobs, finishing accessories; we provide all the glass shower door and shower enclosure hardware you'll need to finish off the perfect bathroom.
When we do the measurements in your home, well show you all the possibilities that exist to make your glass shower enclosure beautiful, functional, affordable and virtually maintenance free.
Glass door hardware in many styles, colors and finishes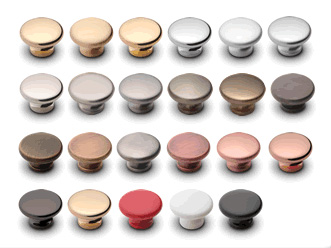 Match your faucets, complement your counter tops, or contrast your tile work: we have glass door hardware to finish off your bathroom your way.
Color choices include: polished aluminum, bronzed, gold, silver, pewter, blue, red, green and traditional white and ivory. Whether you're matching something specific or starting entirely new, you'll have a lot of choices in glass door hardware.
---
Glass door hinges, handles and knobs for a custom look
Here are just a few of the more popular styles many of our customers are requesting. OF course, these are available in various finishes as indicated above. Many of these are solid metal and give a very professional look and feel to your glass shower door or enclosure.
Schedule a Free Glass Shower Enclosure Estimate: 630-852-5500
Call Central Glass Chicago for your free no obligation estimate. We will come out, listen to your ideas and plans, answer any questions, show you samples, measure your exact shower area and provide you with a complete estimate with diagram. When it comes to custom glass shower enclosures, nobody in Chicago or surrounding suburbs can mach our pricing and craftsmanship.
---
90% of the time, we beat competitor's shower enclosure prices by at least 10%
We can offer factory direct style pricing with high craftsmanship installation to our clients in Chicago and Chicago suburbs. We consistently beet our competitor's prices over 90% of the time, on glass shower door enclosures and glass shower door installations.
Free In-Home Estimates:


We come out, we measure, we show you samples and we give you a written estimate. No sales pressure, no gimmicks and absolutely no obligation.
Featured on: "Design on a Dime"


Central Glass is committed to making your experience of purchasing a shower enclosure pleasurable and stress-free. From the second you call us to the completion of the project you will receive courteous, friendly treatment, prompt service, and excellent communication. That's because you will not be dealing with a commission driven salesman. Instead, you'll be visited by me, the owner of the company and I will be your personal shower enclosure expert. I will gladly visit your home, listen to your ideas, make suggestions, and together you and I will design a beautiful and functional shower enclosure. Should you place and order with us, I will personally keep you updated as to the status of your order. And when the project is completed, please, don't hesitate to call me with questions or concerns. I have an excellent reputation for "no questions asked service" even years after project completion. It's just the way I am!