Vergara Commercial Storefront Doors - Chicago & Suburbs

Since 1938, Central Glass in Chicago has been providing high-end storefront doors and office doors for the Chicago area. Our VERGARA designed storefront glass doors are manufactured from the finest tempered safety glass and will drastically transform the look and feel of your Chicago based retail store or business. Available in various thickness and sizes, we can measure, manufacture, install and maintain your next storefront glass doors at a price that will pleasantly surprise you.
Custom Store Fronts To Your Exact Specifications
At Central Glass Chicago, our goal is your complete satisfaction no matter how small or large the project. Since everything is produced and installed by Central Glass, there is absolutely no middleman. This means a better price and better customer service. By us manufacturing every glass door in our Chicago facility, and installing them in your business by only highly-trained craftsmen, we consistently deliver outstanding results.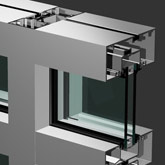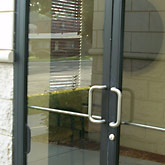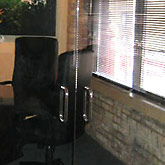 Schedule Your Glass Storefront Estimate Today: 630-852-5500
Call Central Glass Chicago for your free no obligation estimate. We will come out, listen to your ideas and plans, answer any questions, show you samples, measure the door area and provide you with a complete estimate with diagram. When it comes to glass storefronts, nobody in Chicago can match our craftsmanship and attention to detail.
---
Experience Our Reputation for Quality, Reliability and Follow Up Service
Since 1938, we have been installing custom glass storefronts and entrance ways to our clients in chicago and suburbs. Our experience in custom glass fabrication ensures your new store, office or commercial building will look great and withstand the test of time, traffic and weather. Show us your plans or blueprints and we can have an estimate ready in 2 business days.
Free Commercial Estimates:


We come out, we measure, we show you samples and we give you a written estimate. No sales pressure, no gimmicks and absolutely no obligation.
Featured on: "Design on a Dime"


Central Glass is committed to making your experience of purchasing a shower enclosure pleasurable and stress-free. From the second you call us to the completion of the project you will receive courteous, friendly treatment, prompt service, and excellent communication. That's because you will not be dealing with a commission driven salesman. Instead, you'll be visited by me, the owner of the company and I will be your personal shower enclosure expert. I will gladly visit your home, listen to your ideas, make suggestions, and together you and I will design a beautiful and functional shower enclosure. Should you place and order with us, I will personally keep you updated as to the status of your order. And when the project is completed, please, don't hesitate to call me with questions or concerns. I have an excellent reputation for "no questions asked service" even years after project completion. It's just the way I am!