Commercial MIRRORED WALLS - Chicago & SUBURBS
Our commercial division has produced and installed custom mirrors and mirrored walls for many Chicago retail and commercial businesses. All types of mirrored walls are available including tinted, antique and beveled mirrors made to order. We offer high-end functional mirrored walls to compliment your project with an efficient and aesthetically pleasing partition.
Commercial Mirrors and Mirror Walls To Your Exact Specifications
Central Glass and Mirror is versatile enough to suit any of your needs. We have replaced mirrors, or installed new mirrored walls in health clubs, yoga and dance studios, schools, and medical practices. We have installed two-way mirrors for a wide variety of uses. We have installed FRAMELESS GLASS DOORS for corporate conference rooms. We have also designed and installed Designer Glass Partitions for retail clothing stores. Let us help you with your project.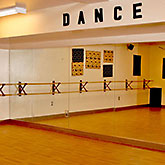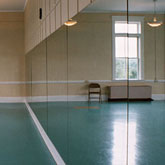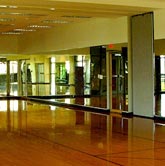 Commercial Glass and Mirror Division
Central Glass and Mirror's commercial division is capable of providing a variety of services for commercial or retail businesses in the Chicago market:
Replacement of Glass Windows in Your Place of Business: Whether it's small or super large, plate glass or tempered glass, we have the resources to tackle the job.
Replacement of Door Glass: We stock most standard sizes and can order custom sizes quickly. Mail slot? No problem.
Fabrication and installation of new storefronts, vestibules, and entrance ways: All aluminum finishes available, as well as tinted, low e, insulated, and tempered glass options. Door closers, push/pull hardware, electric strikes....
Interior Glazing: Glass partition walls, pass through windows, and interior glass doors are some of the products we can provide..
---
Experience Our Reputation for Quality, Reliability and Follow Up Service
Since 1938, we have been installing custom mirrored walls and partitions to our clients in chicago and suburbs. Our experience in custom glass fabrication ensures your new mirrored wall will look great and withstand the test of time. Show us your plans or blueprints and we can have an estimate ready in 72 hours.
Free Commercial Estimates:


We come out, we measure, we show you samples and we give you a written estimate. No sales pressure, no gimmicks and absolutely no obligation.
Featured on: "Design on a Dime"


Central Glass is committed to making your experience of purchasing a shower enclosure pleasurable and stress-free. From the second you call us to the completion of the project you will receive courteous, friendly treatment, prompt service, and excellent communication. That's because you will not be dealing with a commission driven salesman. Instead, you'll be visited by me, the owner of the company and I will be your personal shower enclosure expert. I will gladly visit your home, listen to your ideas, make suggestions, and together you and I will design a beautiful and functional shower enclosure. Should you place and order with us, I will personally keep you updated as to the status of your order. And when the project is completed, please, don't hesitate to call me with questions or concerns. I have an excellent reputation for "no questions asked service" even years after project completion. It's just the way I am!